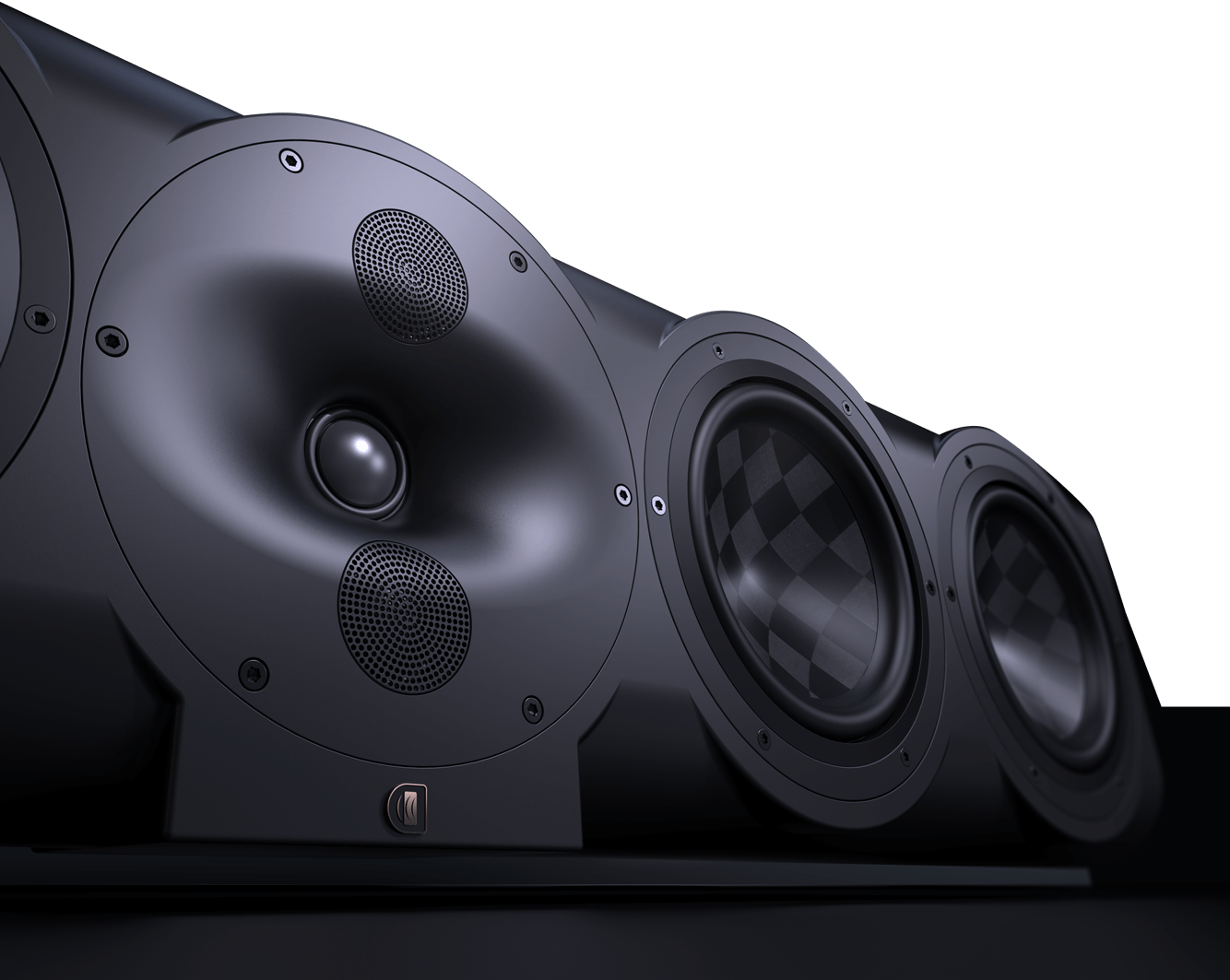 THE CENTER
OF YOUR UNIVERSE
At the center of it all and always the focus of any studio or home theater is the critical tonal balance provided by the center channel.
PERSONALIZE YOUR SPEAKERS TO MATCH
YOUR STYLE
We have a variety of different colors to choose from. When picking your speakers, you also need it to match your home and interior. Choose between our standard finishes, wooden finished or get custom painted speakers
STANDARD FINISHES

Piano black

Piano white
SPECIAL EDITIONS, WOODEN FINISHES

Cherry Natural

Black Cherry Natural

Ebony Natural

Ebony High Gloss
SPECIAL EDITIONS, CUSTOM PAINTED
Show of your personal style with a custom paint job. Choose between all PANTONE© colors and get your favorite color on your speakers.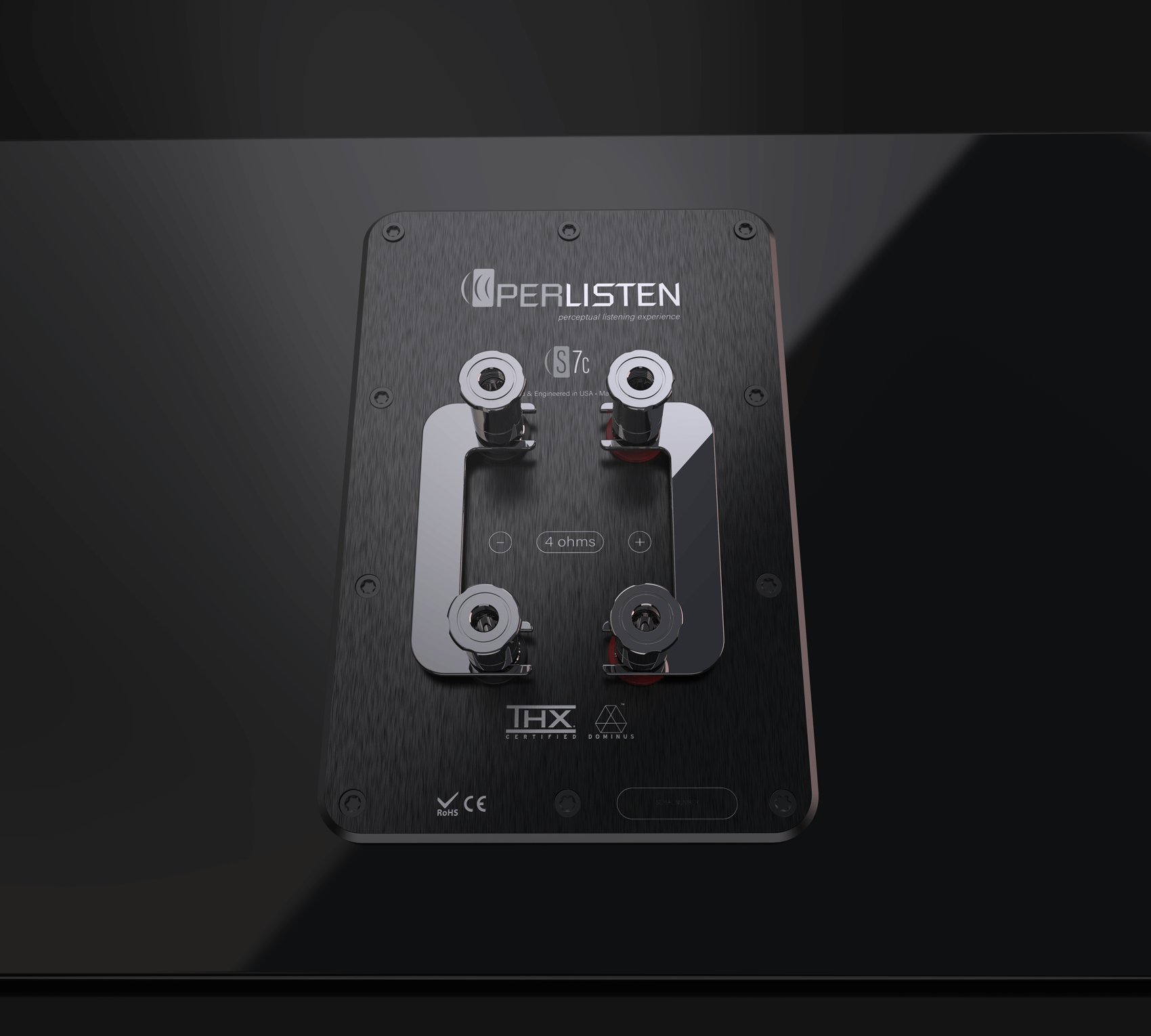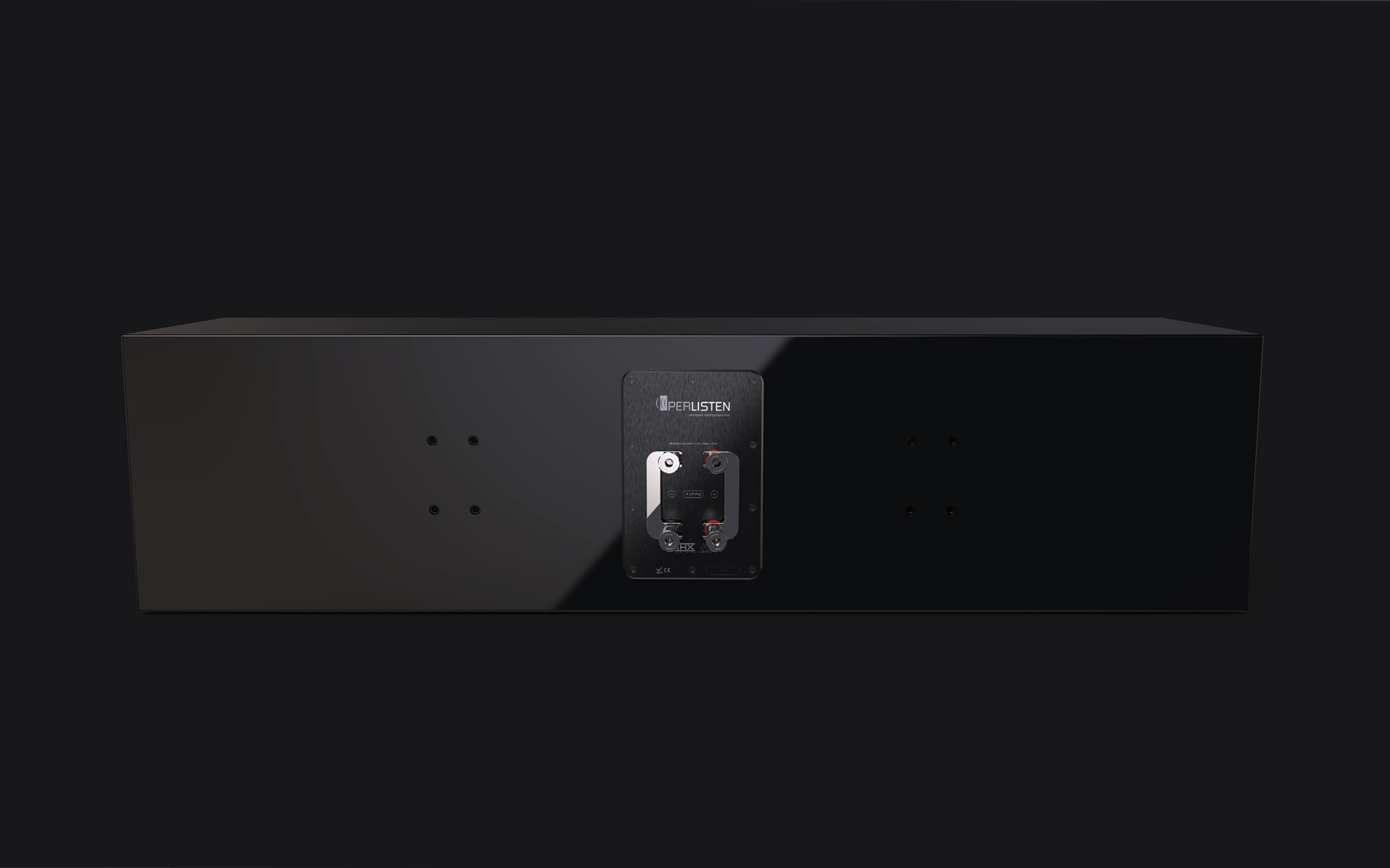 Sharing the same driver compliment as our flagship S7T, this speaker makes the perfect choice for where the highest performance theater is desired. Featuring our proprietary DPC-Array controlling Mid/High frequencies, centered by our finest 28mm Beryllium dome and dual 28mm TPCD ultra-lighweight domes. This array delivers amazing accuracy, smoothness and directivity control to handle the critical vocal range and delicate treble. All S-Series speakers share the same DPC-Array and benefit from our unique timbre matching technique across the entire product line. Custom bass drivers made from TPCD deliver unparalleled dynamic range and musical finese.
SPECIFICATIONS
Enclosure alignment
4-way bass reflex/acoustic suspension
Driver compliment
DPC Array:
28mm Beryllium
28mm(2) Textreme TPCD
Woofers:
180mm(4) Textreme TPCD
Sensitivity
92dB/2.83v/1.0m
Impedance
4Ω nominal/3.2Ω min
Crossover Frequency
500Hz, 1.1kHz, 4.4kHz
Frequency Response (+/-2dB)
80-20kHz
Frequency Response (-10dB)
38-37kHz
Typical in room bass extension
32Hz
Dimensions (HxWxD)
960x240x400mm
37.8x9.5x15.7"
Weight
33.5 kg (74 lbs.)
Recommended Amplifier Power
100-600W RMS
SPL capability (100-20kHz)
117dB peak <2%-2nd, 3rd Harmonics
Certification
Piano black, Gloss white, Cherry (gloss or matte), Mahogany (gloss or matte), Oak (gloss or matte), Ebony (gloss or matte)