THE ULTIMATE EXPRESSION OF SOUND BORN FROM PURE SCIENCE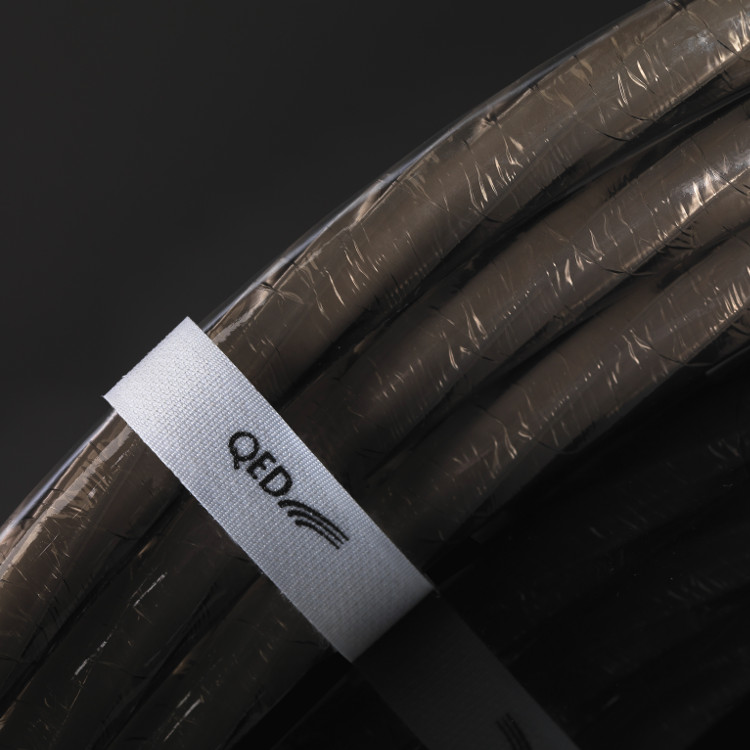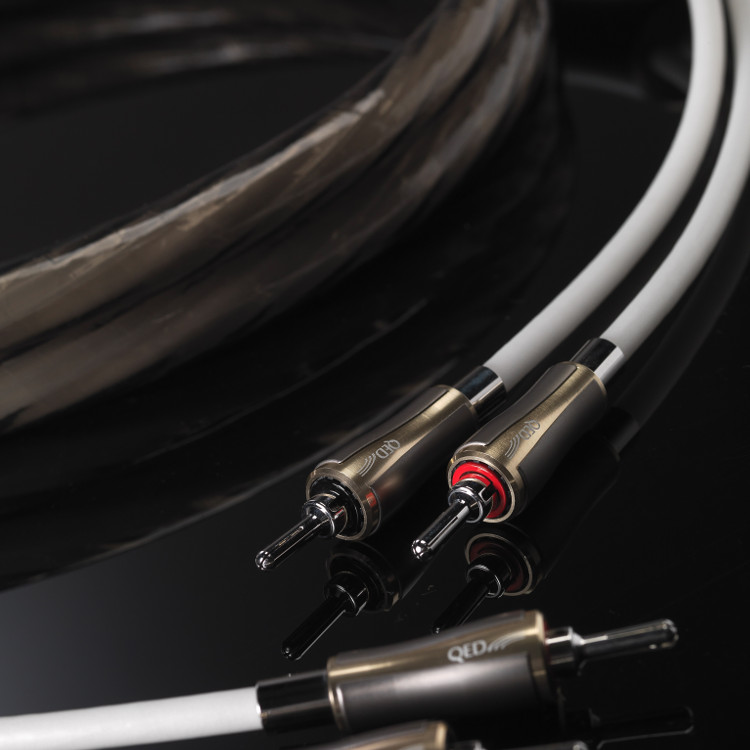 DEVELOPED
WITHOUT COMPROMISE
UNMATCHED
IN QUALITY
UNRIVALLED
IN COMPETITION
SUPREMUS LOCKING AIRLOCTM PLUGS
A dedicated Rhodium plated, locking design to ensure maximum surface contact between the plug and terminals. Utilizing QED's propriety AirlocTM technology for an oxygen free, cold weld connection made for life.
6.2MM2 CROSS SECTIONAL AREA
Boasting two bundles of 16 Silver plated, cryogenically treated oxygen free copper conductors for ultra-low resistance exerting beautiful control, bringing your amplifier and speaker electrically closer together.
QED AIRCORE TECHNOLOGY
QED's proprietary AircoreTM Technology keeps inductance and capacitance at vanishing low levels. This changes the magnetic field within the cable to ensure high frequencies travel through the central part of the conductor. The result is an unrivalled level of high frequency detail and cable timing.
A NEW ENAMELLED CONDUCTOR INSULATION
The conductors are uniquely individually insulated by a nearly invisible layer of enamel. This material was chosen because it has extremely good insulating properties and sets new standards in the insulation hierarchy.
CRYOGENIC TREATMENT
The improvement in physical properties of copper when cryogenically treated results from the elimination of dislocations in the material's microstructure. Trumpets and other brass instruments have been found to produce a better tone after Deep Cryogenic Treatment and it is also used to treat guitar and piano strings.
FEATURES
QED Aircore™ Technology
A unique geometry and construction for unrivalled high frequency details and cable timing
Rhodium plated Airloc™ locking plugs
Maintaining the fidelity of the audio signal from start to finish
Our largest ever cross sectional area
Vanishingly low resistance for better speaker and amplifier control
Developed without compromise
Supremus is the result of over 40 years of technological evolution are refinement
Enamel coated conductors
A new Superior insulator for reduced capacitance and consistent energy flow
Unmatched in quality
Proudly British built, form start to finish
The largest cross sectional area of pure copper ever incorporated into a QED loudspeaker cable, enables Supremus to deliver the ultra-low resistance required to ensure perfect fidelity of the musical signal.

AirCore™ Technology, unique to QED cables, means unrivalled high frequency detail, rhythm and timing. Supremus boasts sixteen silver plated, 99.999% oxygen free copper, solid core conductors. To deliver its no compromise sonic performance, each individual conductor is insulated by a nearly invisible layer of enamel, providing ultimate insulation for a more detailed output.
SPECIFICATIONS
SPECIFICATIONS
CROSS-SECTIONAL AREA
6.2 mm2
WIRE GAUGE
10 AWG
JACKET OUTSIDE DIAMETER
17 mm
JACKET INTERNAL DIAMETER
8 mm
LOOP RESISTANCE
0.005 Ω/m
CAPACITANCE
48 pF/m
INDUCTANCE
0.49 μH/m
DISSIPATION FACTOR
0.009
CONDUCTORS
2 x 16 solid core silver plated 99.999% oxygen free copper conductors

INSULATION
Unique enamel with low loss surrounding foamed polyethylene dielectric insulation
PLUGS AND SPADES
Rhodium plated locking AircoreTM Plugs and Spades available

OTHER
AircoreTM Technology Cryogenically treated